PEOPLE
Leonard Pennachetti
President | Founding Partner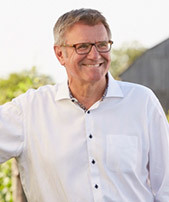 Co-Founder of Cave Spring Vineyard, Len Pennachetti has pioneered wine and hospitality in Canada's Niagara Peninsula. From his early days as one of the first farmers to plant the noble grape varietals of Europe in Ontario, to his forward-thinking integration of Niagara wine and tourism, Len has worked to define the future of the Niagara Peninsula.
Growing up working on his family's small vineyard, Len learned the meticulous art of viticulture, pruning and tying the vines alongside his father and grandfather, both hobbyist winemakers. Seeing his son's interest in viticulture, Len's father John, Sr. decided that the Pennachetti family would invest in better vineyards. Together, he and Len scouted the benchlands of the Niagara Escarpment by plane and discovered the historic Cave Spring Farm, with its hillside location, clay-limestone soils and ideal proximity to Lake Ontario. Situated on one of the finest slopes of the Beamsville Bench, Len and his father founded Cave Spring Vineyard in 1974, and in 1978 made their first vinifera plantings of Riesling and Chardonnay.
While earning his B.A. from Carleton University in Ottawa, and his M.A. in Italian Renaissance History from the University of Toronto, Len stayed active in the family business, returning often to work the new vineyards. In 1981, recognizing his passion for Niagara's promising wine industry, Len built a house on the vineyard. "I saw a chance for getting back to the land and creating a place where our family could do something special," says Len. There's an allure in cultivating vineyards – you are literally putting down roots. They exist from generation to generation. The way they grow and evolve reflects all the energy and commitment you put into them. What better family business could there be?"
Five years later, Len and the family took the next step, partnering with winemaker and long-time friend Angelo Pavan to found Cave Spring Vineyard in the picturesque village of Jordan. Together, this dedicated team has worked to build the reputation of Cave Spring Vineyard as one of Canada's top wineries. Believing in the marriage of wine, food and hospitality, Len, together with his wife Helen Young, expanded the company to include On The Twenty Restaurant in 1993, and later added accommodations to the equation with the building of Inn On The Twenty in 1996. In 2003 a new spa facility was added to the Inn and in 2005 the most recent addition to the family's growing hospitality business was added with the renovation of a local landmark, the Jordan House tavern and hotel. Through all of this, Len has been the driving force in the transformation of Jordan Village from a sleepy hamlet into a bustling tourism hub for Niagara's wine route, and was recognized for his accomplishments with the Smart Growth Community Design Award in 2007 by the Region of Niagara.
As president, Len actively oversees every aspect of the family's wine and hospitality business. In addition, he maintains a passionate focus on the Cave Spring Vineyard where he still lives. Under his management, Cave Spring Vineyard has become one of Canada's most esteemed wineries, best known domestically and internationally for its signature Rieslings. At the same time, Len has been an advocate for the entire region, having played an instrumental role in the founding of Ontario's appellation control system, the Vintners Quality Alliance (VQA) in 1989. Between 1994 and 2005 he served as the organization's President and Chair, overseeing the passage into provincial legislation of the Vintners Quality Alliance Act of 1999. Len continues to serve as a Director of VQA Ontario, and since 1988 has been a Director of the Wine Council of Ontario, the trade association of the province's wine producers. Len's commitment to quality Riesling production is underscored by his recent appointment to the Board of Directors of the newly formed International Riesling Foundation.
Angelo Pavan
Vice-President and Winemaker | Founding Partner
"The measure of a winemaker is not his ability to speak for great vineyards, but rather his faith in the idea that great vineyards can speak for themselves."
- Angelo Pavan, Winemaker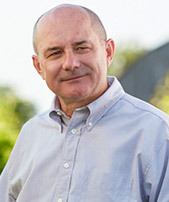 As a founding partner of Cave Spring Vineyard, for more than three decades Angelo Pavan has guided winemaking at Cave Spring Vineyard crafting wines of authentic character and sophistication from the fruit of the Niagara Peninsula's Beamsville Bench and surrounding sub-appellations. A passionate and gifted winemaker with an encyclopedic understanding of viticulture in Niagara, Angelo has helped to pioneer winemaking from noble European grape varieties in Ontario. His efforts have established Cave Spring as one of Canada's most acclaimed wineries, earning it a reputation for crafting elegant and distinctive cool-climate wines.
For Angelo, the vineyard is always paramount in winemaking. His oversight of the expansion and diversification of Cave Spring's estate vineyards over the past four decades is precisely what has fueled his passion for creating wines that authentically reflect their terroir.
Angelo's influence extends far beyond the winery's century old cellars. His commitment to making fine wines that represent the unique characteristics of the Niagara Peninsula has helped build the region's reputation as a globally recognized wine appellation. As a founding member and Chair of the Vintners Quality Alliance (VQA) Standards Development Committee, Angelo has played a key role in determining the most suitable winemaking practices applicable in Ontario. Also, as the founding Chair of the International Riesling Experience, held in conjunction with Brock University's Cool Climate and Oenology Institute (CCOVI), he has been instrumental in solidifying Niagara's place as one of the world's pre-eminent Riesling producing regions.
Angelo is often invited to speak at industry symposia and universities across North America and Europe to share his knowledge and perspective on winemaking in Niagara. Angelo has also contributed to training and mentoring Canada's next generation of winemakers, many of whom have started their careers at Cave Spring and progressed into senior positions within the Ontario and British Columbia wine industries.
Over the years, Angelo's influence on Ontario's wine industry has been recognized with many awards, including the Ontario Wine Award for Winemaker of the Year as well as the VQA Promoter At Large Award for his efforts in generating public awareness about Ontario wines.
Perhaps the greatest recognition that Angelo has earned over the decades has been his enormous contribution to the establishment of Riesling not only as the signature variety of Cave Spring, but also as the grape responsible in large part for the emergence of the Niagara Peninsula on the international wine stage. From New York to London to continental Europe, the world's top wine critics have consistently and justifiably praised Angelo's wines as testament to the enormous potential for quality winemaking in the Niagara Peninsula.
Thomas Pennachetti
Vice-President, Marketing & Sales | Managing Partner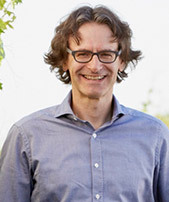 As a managing partner and Vice-President of Marketing and Sales, Tom Pennachetti has been a guiding force in nearly three decades of growth at Cave Spring Vineyard, one of Canada's premier wineries. Involved in every facet of Ontario's thriving wine community, Tom has helped establish the Niagara Peninsula as an outstanding cool-climate viticultural region and a thriving tourism destination.
Born in St. Catharines, Ontario, in 1963, Tom grew up within the Niagara region's emerging wine industry. From his grandfather's basement winemaking, to his family's initial planting of noble European grape varieties at Cave Spring Vineyard in 1978, Tom's viticultural roots run deep. Throughout the mid-to-late 1970s he began working in the Cave Spring Vineyard alongside his father, John Sr. and older brothers Len and John Jr. While earning his B.A. (philosophy and history) from Brock University, and his M.A. (philosophy) from York University, Tom spent his summers helping expand the family's vineyards and establishing Cave Spring Vineyard.
Whether working in the winery beside winemaker Angelo Pavan, or going abroad to study viticulture in Italy's comparable cool-climate regions of Trentino and Alto Adige, Tom has immersed himself in all aspects of oenology and viticulture. Together with his wife Anne Weis, whose family owns the famed St. Urbans-Hof winery in Germany's Mosel Valley, he has also owned and operated a 25-hectare vineyard on Niagara's Twenty Mile Bench, which gave him an even greater appreciation for the area's unique terroir. Tom and Anne continue to be involved in the importation of the Weis 21 Clone into Canada from the family's Mosel nursery, a vine that has been credited with Niagara's growing reputation for Riesling excellence. An avid traveller, Tom continues to broaden his horizons by continually visiting wine regions throughout the world, particularly in the cool-climate areas of Germany and France.
Never wavering from Cave Spring's guiding principle of growing benchmark wines expressing the terroir of what is one of the Niagara Peninsula's most renowned single vineyards, Tom has steered the winery's growth from a fledgling start-up to an internationally recognized estate known to be one of the New World's leading producers of Riesling. Not only has he positioned Cave Spring prominently in the competitive Ontario market and throughout the rest of Canada, but he has also been a pioneer in developing a Canadian wine category in export markets. Today, Cave Spring wines sell in 10 U.S. states and overseas in Europe, Asia and South America and continually garner top accolades from important international wine publications.
Since 1987, Tom has been a dedicated champion of Niagara's wine and wine tourism industries. He is a longstanding member of the Wine Council of Ontario's marketing committee and is closely involved with the management of Somewhereness, an exclusive association of 12 Ontario wine estates dedicated to producing single-vineyard wines with a true sense of terroir. As well, he serves on the Wine Business Advisory Committee of Niagara College, which helps to define the school's Wine Business Management curriculum. Tom was also a founding board member of the International Cool Climate Chardonnay Celebration, an annual consumer event attracting top winemakers from around the world held in Niagara, and is a past vice-president of the Niagara Wine Festival, the region's largest annual wine event.
From working as a teen in the family vineyard to studying viticulture in Italy's comparable cool-climate regions and owning and managing his own vineyard, Tom's has immersed himself in the family business, remaining true to Cave Spring's founding principles of producing authentic wines from the exceptional terroir of Cave Spring Vineyard.